Beautiful Plumage
1 November 2021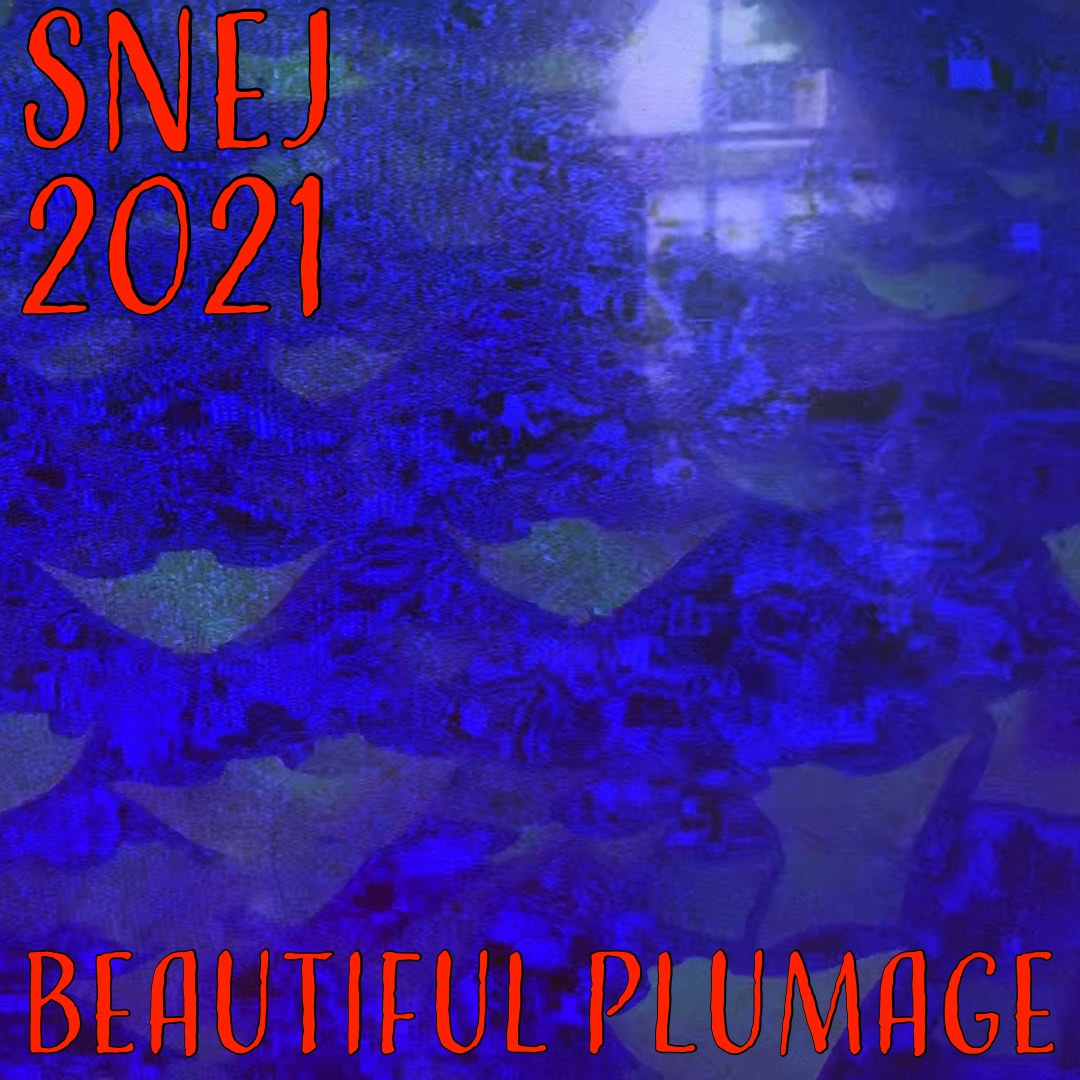 New rock music from the past five years.
People keep saying "rock is dead!", and it gets easier and easier to believe as the 21st century lurches onward. The mainstream remains bogged down in frappuccino'd pop/R&B/house/rap/country/diva doldrums, the old fogeys cling to their Zeppelin and Springsteen records, and somehow Eric Clapton's zombie is still touring ... But there's a lot of great new rock music being made, and when I started collecting it to make this mix I ended up with two mixes worth, even though I gave myself the arbitrary restriction of 2016-and-later.
These songs may not be the multi-platinum universal anthems of summer, played on a billion car radios, that shaped a generation and gave voice to the zeitgeist; but who cares? Fuck cultural relevance, let's rock!
(PS: One personal side benefit to making these mixes has been that they preserve music that might otherwise fall between the cracks for me: that one great song on anotherwise-meh album, or that really good album that got buried beneath newer ones in my music library before I had time to fully grok it. Sure enough, while collecting tracks for this mix (and its upcoming sequel) I rediscovered several most excellent songs that I'd forgotten about. So this is for me as much as for you!)
(PPS: PLAY LOUD)
🤘🏻 🎸 🥁 🤟🏻
Track List
0:00

Bicurious

—

Palapalapa

(2021)

5:13

Julien Baker

—

Hardline

(2021)

9:05

Grrrl Gang

—

Honey, Baby

(2021)

13:24

Partner

—

Sex Object

(2017)

16:04

Proper Nouns

—

Redeeming Qualities

(2021)

18:47

Mdou Moctar

—

Chismiten

(2021)

23:26

Mitski

—

Your Best American Girl

(2016)

26:41

Lucy Dacus

—

Troublemaker Doppelgänger

(2016)

30:57

Daughter

—

No Care

(2016)

33:47

Patio

—

Scum

(2019)

37:37

Kidsmoke

—

Passenger

(2020)

40:44

Blankenberge

—

Look Around

(2019)

44:58

Storefront Church

—

The Gift

(2020)

48:18

Cavern of Anti-Matter

—

Melody In High Feedback Tones

(2016)

52:07

Unloved

—

When a Woman Is Around

(2016)

55:49

Karen O & Danger Mouse

—

Redeemer

(2019)

59:33

Porridge Radio

—

Danish Pastry Lyrics

(2016)

63:03

Ohmme

—

Liquor Cabinet

(2018)

66:44

The Echelon Effect

—

End Transmission

(2017)

72:43

Illudium

—

Sempervirens

(2021)

79:40

LOMA

—

Don't Shy Away

(2020)